Welcome to FOSM - Friends of St Martin's
St. Martin's has a very active, friendly Friends group, made up of parents, grandparents, carers and staff, who come together to raise funds for the school. Everyone is very welcome and you can do as much or as little as you like!
In order to keep FOSM going we have to have a committee (please don't be put off, we keep this formal part very low key!). We currently run with Faye Francis as Chair, Sarah Foster and Caroline Walker share the Vice Chair, Holly Andrews as Treasurer and Emma Bosomworth as Secretary.
We announce our meetings on the school Facebook page and on Class Dojo. Please feel free to come along, or get in touch by email or via the school if you can't make the meeting, but would like to be involved in any upcoming events! If you are a parent, carer or grandparent and would like to join please email Faye at fosmchair@st-martins.n-yorks.sch.uk with your details and she will add you at let you know the details.
Stikins Labels

The PTA are excited to announce that we have teamed up with Stikins to offer parents the opportunity to purchase quality labels for your children's school uniform, whilst earning the school commission at the same time!
As we all know, lost property is a problem in all schools and I am sure we are all familiar with our child, at some point, coming home from school with a missing item.
As parents, we are aware that time is precious, which is why we think these labels are such a great idea; they simply stick onto the wash-care label of clothing. They can even be used in shoes, on bottles, on hats etc.
How it works:
Using the link below to access the website. Each order placed quoting the school reference number 20612 will provide the school up to 30% commission.
Simply click below to earn and remember to enter the school code 20612 at checkout

Easyfundraising

Did you know that whenever you buy anything online – from your weekly shop to your annual holiday – you could be raising free donations for the Friends of St. Martin's with easyfundraising?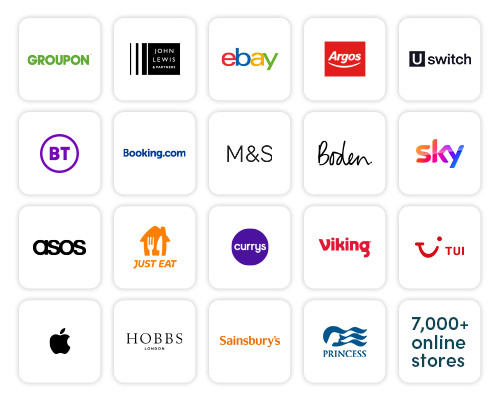 There are over 6,000 shops and sites on board ready to make a donation – including M&S, Clarks, eBay, Argos, ASOS, John Lewis, Simba, Sky and Booking.com – and it won't cost you a penny extra to help us raise funds.
All you need to do is:
1. Download the easy fundraising app for free and join the stmartinsPTA easyfundraising/stmartinsPTA
2. Every time you shop online, go to easyfundraising first to find the site you want and start shopping.
3. After you've checked out, the retailer will make a donation to the Friend's of St. Martin's at no extra cost to you whatsoever! There are no catches or hidden charges. We are SO grateful for your donations however big or small!
So how does it work?
You shop directly with the retailer as you would normally, but if you sign up to easyfundraising.org.uk for free and use the links on the easyfundraising site to take you to the retailer, then a percentage of whatever you spend comes directly to us at no extra cost to yourself.
How much can you raise?
Spend £100 with M&S online or Amazon and you raise £2.50 for us. £100 with WH Smith puts £2.00 in our pocket and so on. There's over 2,000 retailers on their site, and some of the donations can be as much as 15% of your purchase.
Save money too!
easyfundraising is FREE to use plus you'll get access to hundreds of exclusive discounts and voucher codes, so not only will you be helping us, you'll be saving money yourself.
Amazon Smile

If you shop on Amazon, you can support FOSM's for FREE by checking out with Amazon Smile.
1. Simply select Friends of St. Martin's as your chosen charity on Amazon Smile by clicking here.
2. Shop as normal but remember to check out through Amazon Smile then Amazon donates 0.5% of your payment at no extra cost to you!